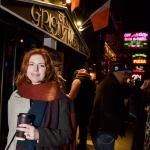 BUY TICKETS
Tuesday June 25th 08:00PM
Hard Pass Comedy Show at The Grisly Pear features top NYC comedians from Late Night, MTV, HBO, NBC, and more! One drink minimum, and amazing specials all night.
BUY TICKETS
Tuesday June 25th 10:00PM
As seen on HBO's "Crashing," The Gisly Pear is one of the hottest up-and-coming comedy clubs in the city. With New York's biggest names and future stars appearing every night, the Pear is sure to bring you a great lineup of comics that you've seen on Comedy Central, Tru TV, and MTV.