Justin Herman
With family spread across two continents and a career as a globe traveling television producer, Justin brings a unique international perspective to stand up through which he can talk about himself, the world and why he'd rather go to prison in Norway than live in Queens. In addition to performing at clubs, theaters and festivals across the US, Justin has toured South Africa, Norway, Sweden, Finland and Estonia. He's written, directed and produced for networks including Comedy Central and TruTV, and appeared on the Travel Channel, Discovery ID and a series of beach destination videos for Fireisland.com. Justin would like to do more of those, please. Whether he's discussing international affairs or that time he accidentally went on a date with a man in India, you're guaranteed a unique voice and sentences that end with strong punctuation?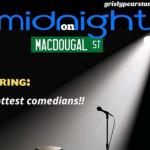 BUY TICKETS
As seen on HBO's "Crashing," The Grisly Pear is one of the hottest up-and-coming comedy clubs in the city. With New York's biggest names and future stars appearing every night, the Pear is sure to bring you a great lineup of comics that you've seen on Comedy Central, Tru TV, and MTV.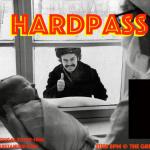 BUY TICKETS
Hard Pass Comedy Show at The Grisly Pear features top NYC comedians from Late Night, MTV, HBO, NBC, and more! One drink minimum, and amazing specials all night.