Laz Rivero
Laz Rivero is a standup comedian. Laz has become one of the most buzz worthy new comedians in New York City. He burst onto the scene with his unique and hilarious views on life in a gentrified Brooklyn contrasted with recounts of growing up as a Cuban refugee raised in a cult. When not on the road, Laz can be seen regularly at Dangerfield's , The Grizly Pear, Broadway Comedy Club and all over NYC, or chasing his toddler around Park Slope in his chancletas.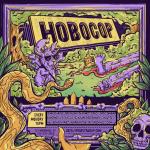 BUY TICKETS
Monday February 24th 10:00PM
The Hobocop Comedy Show at The Grisly Pear has been hailed as the best new comedy show in town on the worst day of the week! Each show features top NYC comedians from Late Night, MTV, HBO, NBC, and more! One drink minimum, and amazing specials all night.