Ritu Chandra
Ritu Chandra is a stand-up comedian. The daughter of Indian immigrants, she left home at 18 and has lived all over the United States since then. Never feeling like she fit in anywhere, she quickly realized humor was a way to get along with others. Ritu currently lives in New Jersey with her husband, son and dog. She loves all three of them but never at the same time... someone is always in first place, usually the dog. Her comedy is based on her life experiences, which continue to grow stranger by the day. Ritu will remind you of that one friend who says what you are thinking but you know better than to say out loud. Ritu brings her sarcastic observations and relatable humor to such topics as motherhood, marriage, aging, suburban life and much more. Ritu has been seen on NBC's The Today Show and heard on Compound Media's Burning Bridges and the Mornin'!!! show. She performs regularly at Stand Up NY (New York City), Gotham Comedy Club (New YorkCity) and Stress Factory (New Brunswick, NJ). She has also performed in at the The Laugh Factory (Chicago, IL), The Set Up (San Francisco, CA) and Bonkerz Comedy Club (Maryland).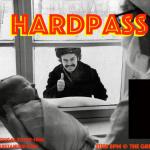 BUY TICKETS
Tuesday February 25th 08:00PM
Hard Pass Comedy Show at The Grisly Pear features top NYC comedians from Late Night, MTV, HBO, NBC, and more! One drink minimum, and amazing specials all night.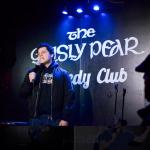 BUY TICKETS
Saturday February 29th 06:00PM
Grisly Pear Comedy Club AKA The Dojo presents Comedy Showcase Night on the famous Macdougal Street. Every night has unique lineup of New York's hardworking premier comics and very special drop ins, as seen on Late Night, HBO, Comedy Central, MTV, NBC, and more!